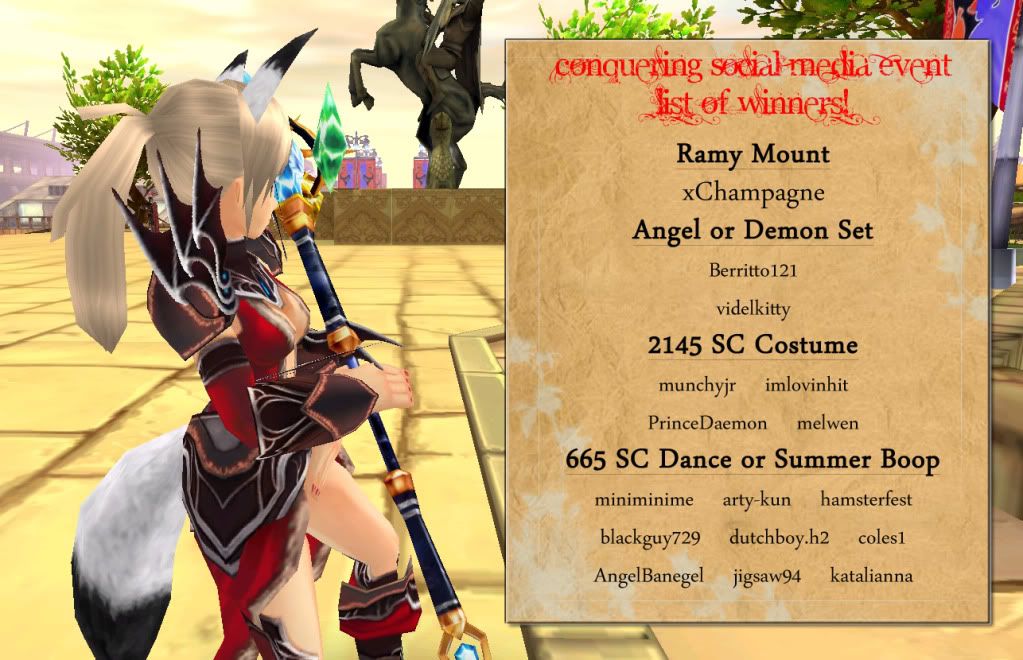 First off, I wanted to thank everyone that participated in my little mini-event, especially those that maybe checked out my blog for the first time. It was nice reading the comments you left and hopefully you went away happy with either a prize, or maybe just a good feeling? lol.. yeah I know, we all wanna win, and if my pockets were deep enough, I would have rewarded you all, but sadly, they aren't.
So who were the winners? You can see them all listed above, but here are the numbers from the Random.org website: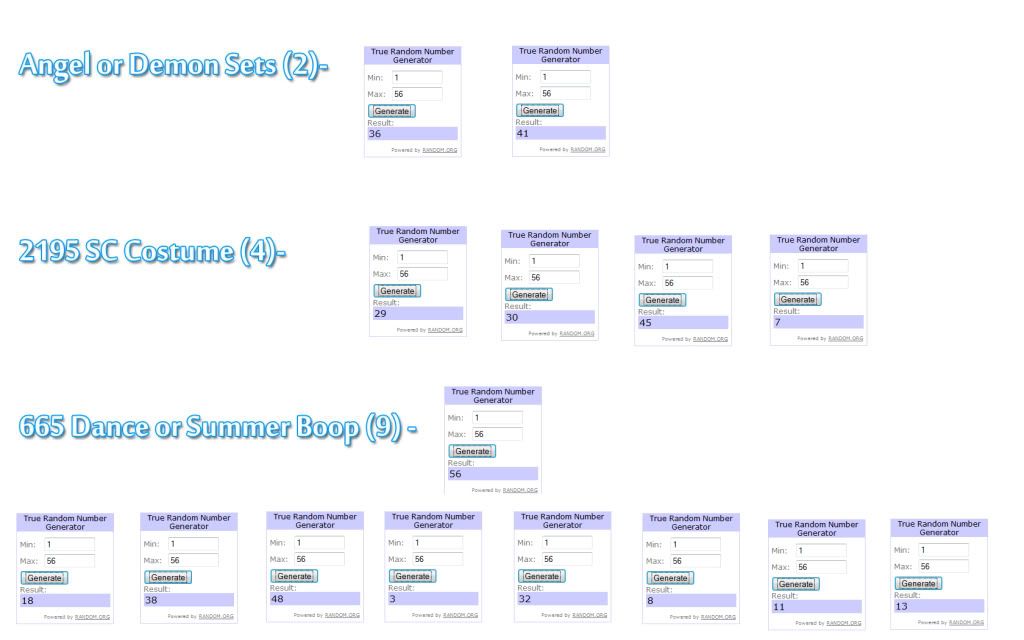 I will be contacting all of the winners via Twitter while I back-check that you guys are indeed "Following" me... if I happen to come across a winner that doesn't have me listed, I will disqualify that person and draw another number. Once I notify you by Twitter, please message me back letting me know what prize you would like.
If for some reason, you don't want the listed prize that you won, you can opt for anything else in the store as long as it is the same price or cheaper than the item you won. Please don't ask me to spend more SparkCash for your prize, I'm already being generous enough don't you think? xD
So anyway, again thanks to all the participants and a special thank you again to the GMs who made part of the prize pool a reality! Look for another event in the coming months!