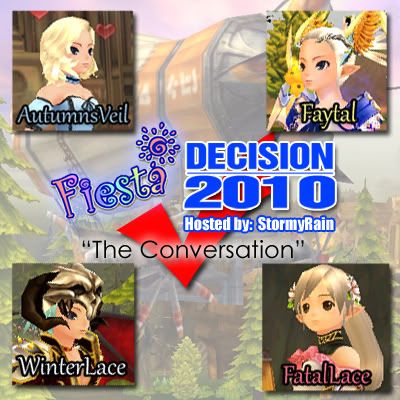 Today is the first installment in a series of light hearted debate between the four candidates vying for possession of the Permanent White Cat Ears and Tail that was rewarded during the Isyan Explorer series of events hosted by OutSpark.
You have previously gotten to know a little about our candidates in my
first posting at the conclusion of the Event Series
.  At this time, I would like to thank the GMs and OutSpark staff for their efforts in running a fabulous series of events that players got to participate in via the Forums, on FaceBook, and in-game.
I now turn the podium over to StormyRain our Special Guest Host for the evening.