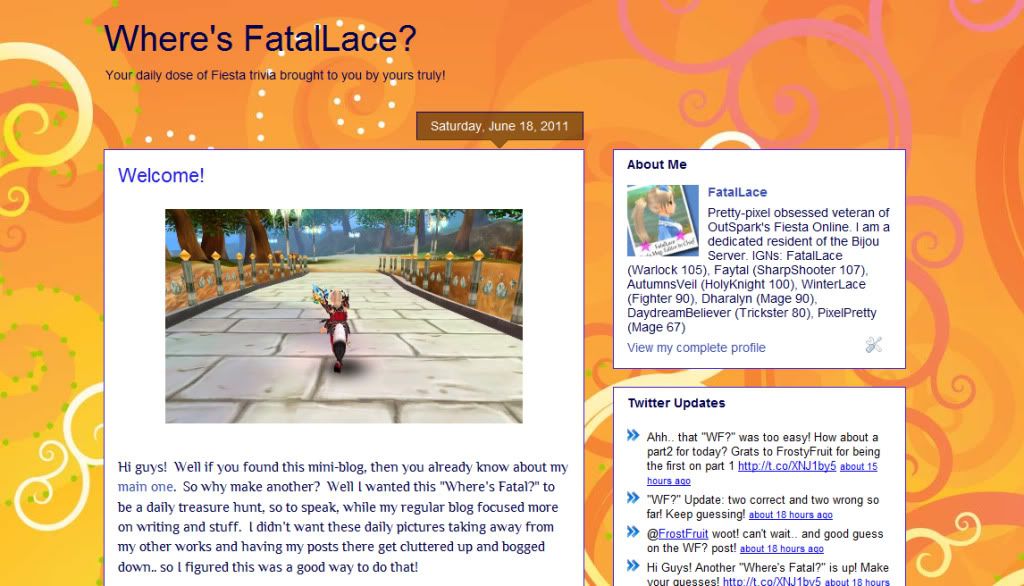 Happy Saturday everyone! Well I decided to create a sort of mini-blog for my Where's Fatal postings. I wanted it to be a daily sort of trivia thing, so I'll be posting them here:
http://wheresfatal.blogspot.com
. So please head over there to follow this contest. I will be awarding a small prize every two weeks for the player with the most accumulated points over that span. More details are on that mini-blog so go check it out!
Thanks again everyone for supporting me and my efforts, your comments here, on the
OutSpark Forums
, and in-game really help to keep me motivated to post and interact with you all... I truly appreciate it!
Yeah, the new blog is a little plain, but over time I'll spruce it up... give me a break will ya!? ^. ~