Wow, just about a year invested in my blog and I'm probably less than an hour away from eclipsing 100,000 hits! When I started this blog back in May of last year, I had no idea that it would be this successful and have such a loyal and interactive following! So, 'Thank you!" from me to all of you....
Without the support of readers such as yourself, I wouldn't have the success I've enjoyed. I've tried to give back as much as I could through educating, enlightening, and hopefully entertaining you guys over the last 13 months... but I wanted to do a bit more!
As most of you noticed, I've set up accounts on
YouTube
,
Twitter
, and
Facebook
. Thanks to all that have encouraged me and have so far subscribed and interacted with me through those other channels. My blog will continue to be my focus, but I will continue to use those other platforms. Twitter and Facebook will be mostly conversational, mostly more of a what-goes-on-in-her-crazy-mind kinda thing. I'll also highlight and promote my postings there. I've also given some shoutouts via Twitter to those I've met and (successfully) partied with in-game. I had fun playing with you, so why not broadcast it right?
So anyway, as a thank you, I wanted to hold a mini-event with some SparkCash items as prizes. Obviously if you're a Gamigo or (ahem) p-server player, this kinda excludes you, sorry! I just yesterday picked up a $20 SparkCash card from GameStop (yay for GameStop Hawaii for actually carrying them!) and intend to divide that up to award some stuff.
So what's the event?
It's really simple! But in order to help me "Conquer Social Media", I need you to be my army! You will be my minions of darkness that will lay waste to all that-- .. oh sorry, getting carried away. *ahem*
Anyway, here's what you have to do... simply comment on this blog posting, subscribe to my Twittter account, and also "Like" me on Facebook... The comment here has to include your SparkID, a link to your Twitter account (I don't care if it's not active), and also a link to your Facebook page. If that's too much to ask, then well, you just made everyone else's chance of winning a little bit better!
All comments must be entered by 11:59pm PST (OS Time) on Saturday June 25, 2011. At that time I will number all legitimate and complete comments from 1-XXX in chronological order and then use the random number generator at random.org to draw my winners.
So what are the prizes?
First off, I would like to thank the GMs at OutSpark who have helped contribute half of the prize pool. Without their support, well, we'd have half the prizes? Haha just kidding, but seriously, they do a lot of behind the scenes work for all of us and really are our only lifeline to the developers to push for the changes and improvements we always request. So much thanks and aloha to them as well. You guys continue to keep an open dialogue with your player base and I truly appreciate that.
With that said, here are the prizes and wow(!) there's 16 of them!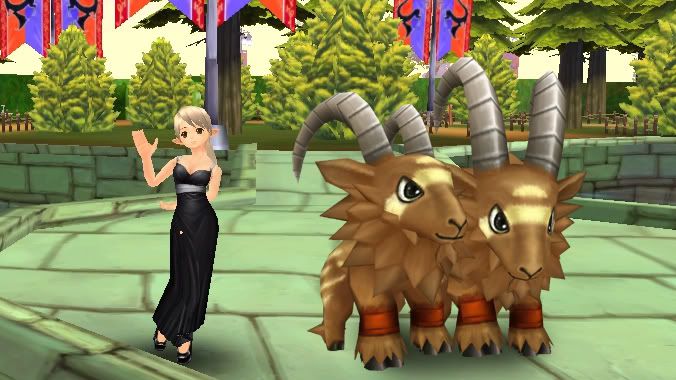 Fourth Prize: Any
665sc Dance
of your choice (9 Winners)
** The winner of the permanent Ramy mount will have to wait until the actual item becomes available for either normal sale or Cool Catch. If it comes on Cool Catch, I will do my best to get it for you. If you do not want to wait, you can opt for any of the other permanent mounts currently available for sale. (But Ramy is like waaaaaaay cuter)