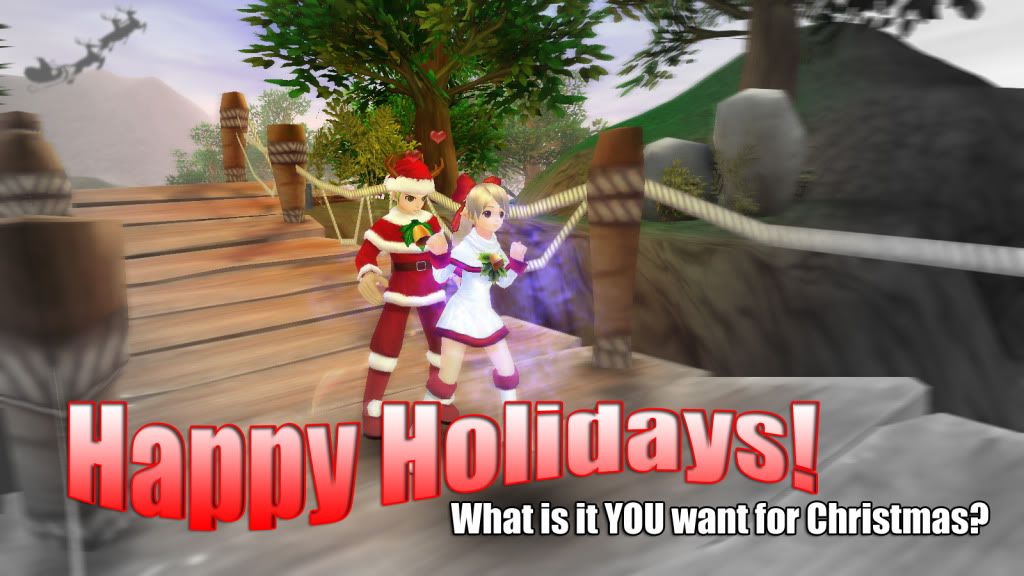 So as part of OutSpark's Holiday Events, I was asked to add my own twist into the competition! Awesome! [GM]Delita has been kind enough to donate 20 prizes for me to distribute and this will hopefully help you collect two of the four pieces qualifying you for the Grand Prize!
Details of the OutSpark Event can be seen
here
. Also be sure to check the
Fiesta Calendar
for more chances to win!
I will be hosting two different events so please stay tuned for more details!
I will give
48 hours
notice before the start of my event(s).
Thanks everyone!