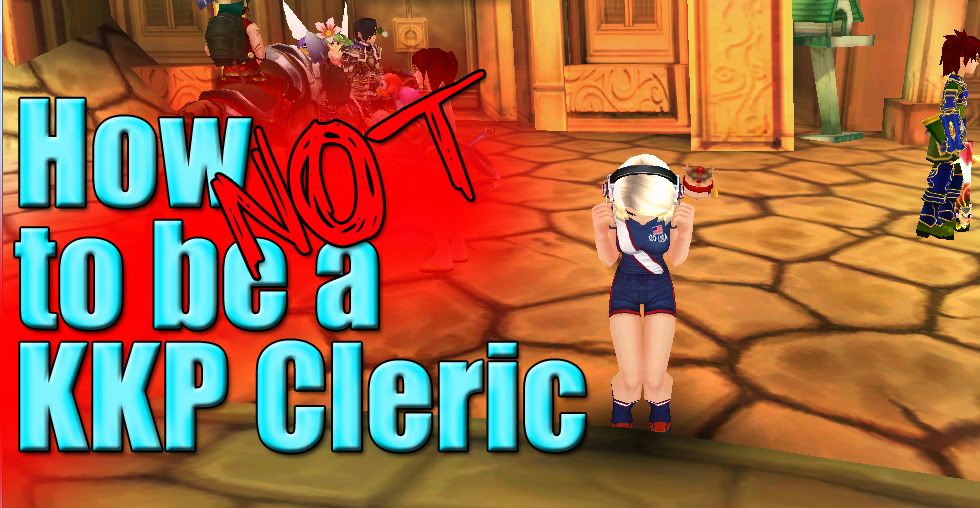 Just wanted to share this since it was as humorous as it was educational. Anyway, I did a KKP run earlier today....
For a slight change of pace this is the "Anti"-tutorial. All you prospective Clerics out there, pay attention, this is what NOT to do.
While it could have been worse, well actually aside from pulling Phinoflie, no, it really couldn't have been worse.
Basically this is a video of me party-less in KKP tanking the end-boss without the aid of any Heals or not even a Restore. The four Clerics who (ahem) "participated" only focused on their party, didn't bother checking aggro on the boss to see who was taking the damage.
While I didn't tank the whole thing, I did about 70% or so I'd estimate, that's still no excuse at all for them. I didn't realize that other Fighter was battling me for aggro, he actually took it from me on a couple of occasions... grr... but alas,
you-know-who
ended up with it in the end! (grins from ear to ear) GenGoGu will be one to watch for while he remains KKP eligible... I smell another Aggro Battle on the horizon!
Of course I could have asked for a party, actually I had a party in the beginning. I was partied with 1 Cleric, then he dug out to join another party. I just kept my mouth shut and remained solo, figuring this would make for an interesting video if none of the Clerics paid any attention to me... So with that in the back of my head, I fired up FRAPS and this was the result!
Nothing special on my end, build-wise 3:4 DEX:END, +9 66 hat, +9 70 shirt, +9 68 pants, +6 55 boots, +9 Casha Shield, +10 70 Green Sword.
Sparkcash items: USA Soccer Uniform +5% Crit, +3% Dmg., DJ Headphones +2% Evasion, Mini-Rudolph Pet +2 All Stats.
Not married, no guild-buff.
T3 Scrolls (Vit, Def, M.Def, Eva).
Accidentally used 2 Candy Canes (100% HP/SP Potion).