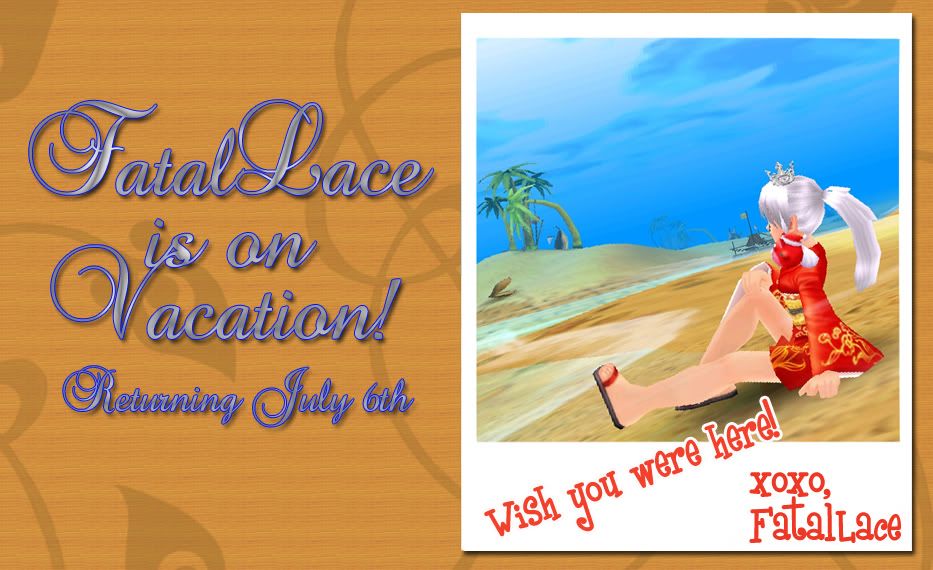 Hey guys, just wanted to give you all notice that I will be on vacation starting tonight until late Tuesday evening, so don't expect any blog postings until after I return. Yes, I know you're crushed, but be strong! Hang in there! Read some old stuff!
I will probably pop in from time to time to check the chatbox and approve any comments that were posted, but again, nothing formal.
I hope you guys have a great holiday (if you're in the US) weekend! Stay safe!
Much love,
FatalLace