Makeovers can be a great motivator to start playing dormant or non-leveling characters again. A fresh face, new hair-color, and fresh hair-do can do wonders to kick start yourself. It does for me anyway. Problem is that I can never decide on what to change my look to.
Is it just me or do others of you out there dread using beauty shop coupons once you've already settled on a look that you like? It takes me so long to figure out any changes I want to make and even then, about 75% of the time, I'm not satisfied with how it turned out and I regret spending my SparkCash on that change.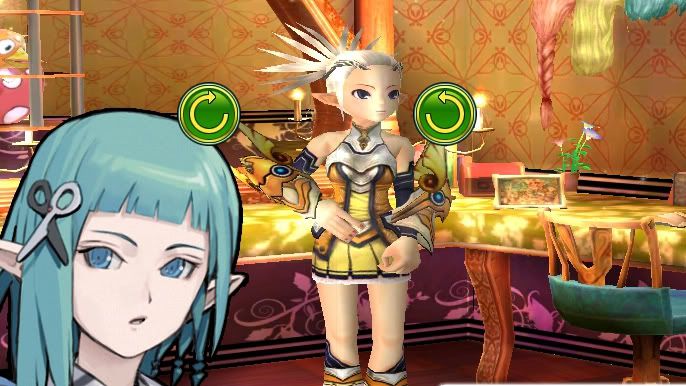 The "Before"
So what goes in to selecting a suitable new look?
Well a lot of things! First off, I need to consider what my other characters currently look like since I really don't want them to all look alike. Some people do, I don't. I like them to look unique to each other, fashionable on their own, and not exactly like everyone-else out there. Doing that is really quite difficult.
Okay, so what else?
I also need to consider any costumes and future costumes I may be using. There are quite a few hairstyles, for females especially, that just get completely covered up when you wear a hat; any ponytail or upswept style comes to mind. The hats, most specifically, like the ones that came in the Valentine's Day pack or those similar, just really make you look odd. Personally, I can't stand it, so I won't activate packs that have these types of hats for my characters with ponytails.
Geez Fatal, you've got issues... anything else you wanna share?
Hmm... I'm also extremely partial to lighter colored hair. My own real-life hair is naturally dark since I'm Asian, but I don't think that has anything to do with my choice. If anything, maybe you would figure I'd prefer the darker haircolors, but I don't. I've had black hair on my Mage back in 2008, and I just didn't care for it. That sand pink shade will always be her look along with a ponytail. It is "Signature FatalLace" and will always remain that way along with her default cleric face.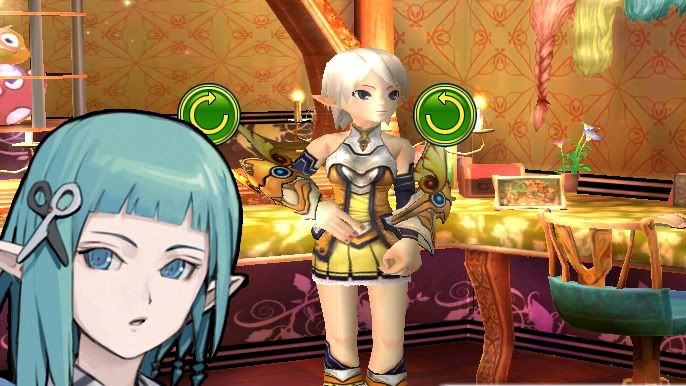 Also I don't want to look like everyone else. Unfortunately with the limited choices we have, that's sometimes difficult. When the premium coupons first came out, it seemed everyone rushed to the 'emo girl' hair, you know the one with the bangs covering one eye? It's a little less popular than it used to be now, but back then it was all the rage. I steered clear of that one. My SharpShooter's spiky hair was a real stretch for me at first, but it was rarely seen and it matched her. I went from the Pigtails of the basic styles to that and I couldn't have been happier. Some people kinda questioned my choice, but I enjoyed it... it made her look spunky, bubbly, and at the same time aggressive. Exactly what an Archer should be!
In the end, I decided to make over my SharpShooter, taking away her spiky pony tail and replacing it with the long hair pictured way at the top. I don't yet know if this will give me enough motivation to pick her up and level her again, but at least it didn't hurt. I had at first selected this short, kind of a bob hairstyle for her and actually used a beauty shop coupon on it, but then after only about 10 minutes in-game changed to the long hair. The bob hairstyle looked so much cuter in the beautyshop, but once I started running around in AR, I looked too much like a boy with boobs running around town in a yellow-skirt. Yeah, not for me. *Sigh* it looked so adorable though in the shop! Damn you Vietree!
So yeah, once I find a look I like, I tend to just stick with it. Sadly, in Fiesta anyway, I may be one of those girls that still rocks the Fiesta equivalent to the 90's Mall Hair with hairsprayed wave for bangs... but that's fine with me.