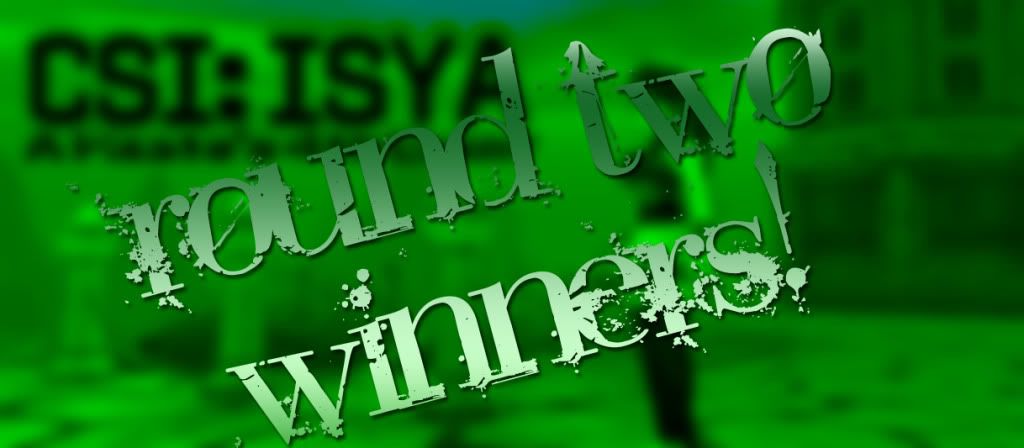 Case Closed! With your help, we caught Reo/Mario and brought him to justice! Thanks to everyone who took the time to participate, hope it was an enjoyable experience for you guys. I definitely had fun creating the event and trying to pose all the dead bodies at just the right angle for the screenshots!
Now that that's out of the way, who came out ahead? Here are your winners!
1st Place (Fatal's Dark Makeover Pack) - Lukasz_Lucky (100 points)
2nd Place (30-Day Yellow Dragon) - DemonBlitzKragor (100 points)
3rd Place (30-Day Yellow Dragon) - RikoRain (100 points)
4th Place (30-Day Yellow Dragon) - kratosrice (96 points)
5th Place (30-Day Yellow Dragon) - heiji. (96 points)
Winners, please contact me via forum PM so I can give you your redemption codes for your prizes.
I also wanted to award one special unannounced prize, this is coming personally from me, to Eloren. While she didn't win either event, she did have the quickest entry both times. This is just my way of thanking her for all of her support with every event that I hold, I can always count on her being there and participating. So thank you Eloren, I'm sending you a Fall Boop, look for it in your premium inventory.
And so ends my participation in the Fiesta Fourth Anniversary series of events. I do hope you guys enjoyed yourselves, a lot of work went into the planning and execution of these events and hey, I'm doing it by myself here! I hope OutSpark will sponsor more events like this in the future!
Oh! Almost forgot, here are your answers:
Part I
1) Marlone Megaton in Burning Hill
2) Mara Pirate Elite in Sea of Greed
3) Prisoner in Collapsed Prison
4) Goblin King in Goblin Camp
5) Marlone Clan Soldier in Burning Hill
6) Karasian Arch Templar in Collapsed Prison
7) Navar in Concealed Prison 1st Floor
8) Tomb Fox in Moonlight Tomb
9) Werebear Fighter in Goblin Camp
10) Ratman Elite Knight in Concealed Prison 1st Floor
11) Goblin Captain in Goblin Camp
12) Nox Hunter in Concealed Prison 2nd Floor
13) Hob in Vine Tomb
14) Grave Robber in Burning Hill
15) Elf Knight Soul in Concealed Prison 1st Floor
Part II
16) Shutian
17) Moonlight Tomb
18) She was gathering toadstools
19) Chateau de Kebing
20) Marigold Tea
21) Trickster
Part III
22) Renegade, Reo and Mario