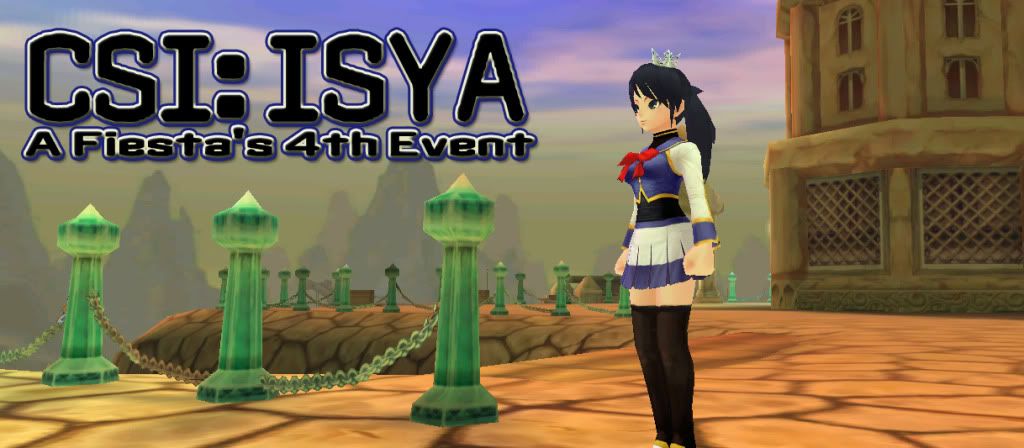 We've all heard the stories, bodies mutilated and discarded. Random mobs attacked without provocation and without mercy. Yeah, sometimes they deserve it, but this has gone too far. Typically when mobs are defeated they disappear as their spirits return to Isya. But now, that's no longer the case. Bodies cut, gashed, slashed and left to decompose, gruesome reminders of a darker magic once forbidden. I have my theories, but can I find the clues that prove it?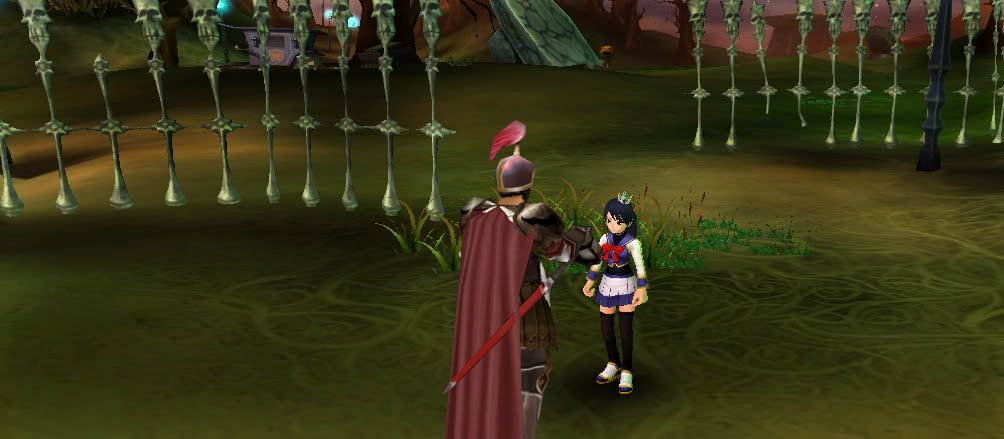 Shutian: WinterLace, thanks for responding. You've heard the rumors, well, they're true. I need you to help me connect the dots on this case. I have my suspicions, but without concrete proof, my hands are tied.
WinterLace: Sure thing chief. I'll see what I can dig up.
Shutian: Interesting choice of words since your journey starts here in Moonlight Tomb. Wishis was out gathering toadstools when she discovered a body. Need you to check it out. Search the body and the surrounding area and get back to me with what you find. Now get going, no time to waste. Take this device, it hasn't got a name yet but it's a top secret technology that Hans has been tinkering with, it'll help you document what you find.
With device in hand, I set off. So what is this thing exactly? Shutian wasn't very forthcoming with details or instructions, typical. What's this button do?
Oww.... that flash hurt my eyes. But hey, pretty cool, a picture of myself came outta this thing. This device is great! I'd better be careful with it... OH CRAP!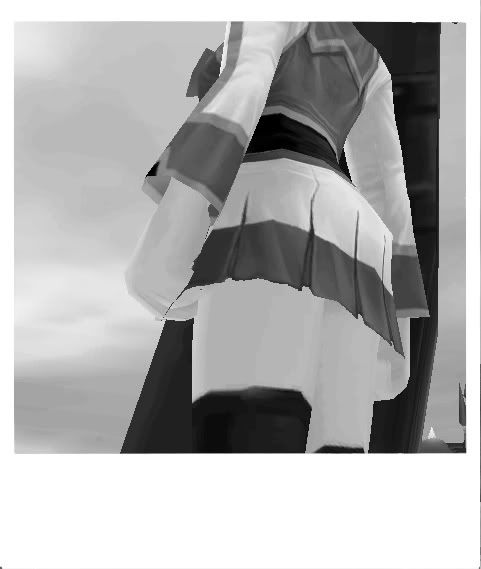 Ha! I guess it's pretty sturdy too, still works after dropping it. Oh great another picture... not exactly flattering. Oh well I'd better get started....
As I went from map to map, what I found was disturbing, the kind of stuff that haunts your dreams and ruins your appetite. I took a bunch of pictures and interviewed a few witnesses. Mobs don't usually like to talk to adventurers, but heck, even they're spooked. Knowing that their spirits may not reach the afterlife will put a scare into anyone.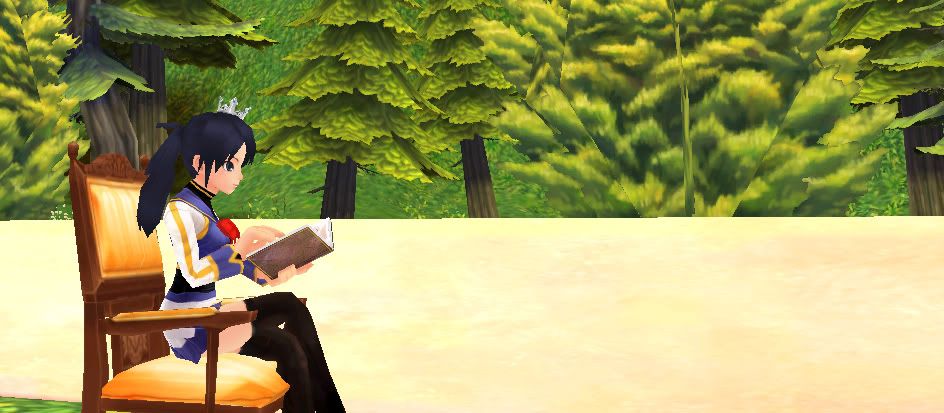 Gathering up all my evidence, I headed over to my favorite cafe Chateau de Kebing, to put my case together. Thankfully, I take a lot of notes because my memory is just awful! After all this work, I needed a break and I could definitely use the caffeine boost.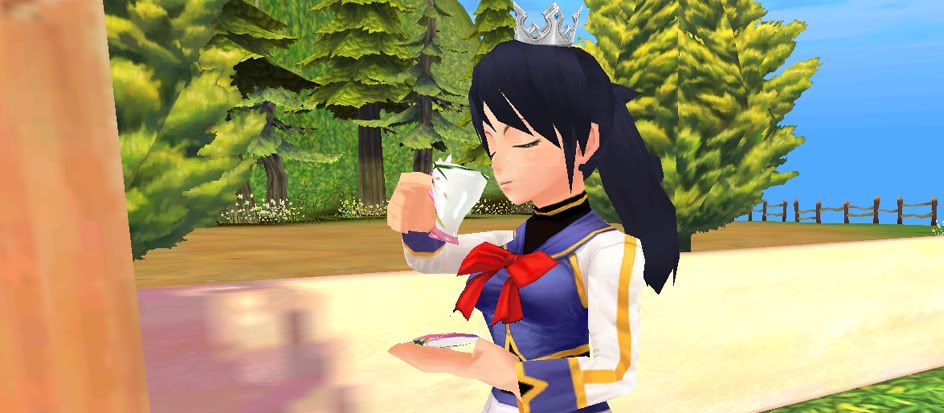 I closed my eyes and savored my Marigold Tea. The fragrance seemed to just lift the stress from my shoulders and give me a sense of calm, a sense of peace. Now focused and relaxed, I headed back to my work when -- What the?!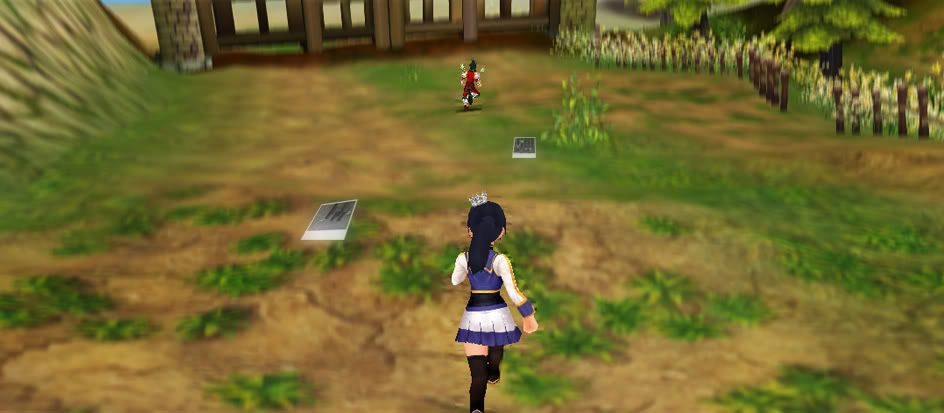 All I saw was a flash of color and suddenly some guy is running off with my case file! He's not doing a great job stealing it as the contents of my file are falling all over the place... I chased him off, but it looks like he shredded my notebook. I recovered the pictures, but with my poor memory, I'm going to need help piecing this case back together. Can you help me identify the victims and locations? I'll try to help with a clue here and there if I can remember.
Questions 1-15: Help me identify each victim and their location (map name). 2 points will be awarded for each correct name and another 2 points for each correct map. Total possible, 60pts.
1) Victim and Location


2) Victim and Location (I can still smell the ocean)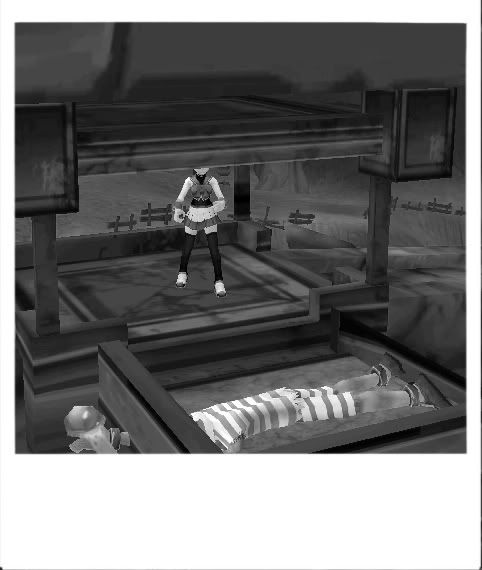 3) Victim and Location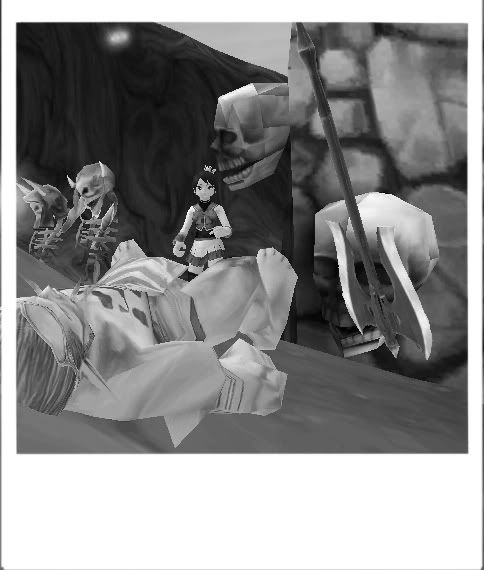 4) Victim and Location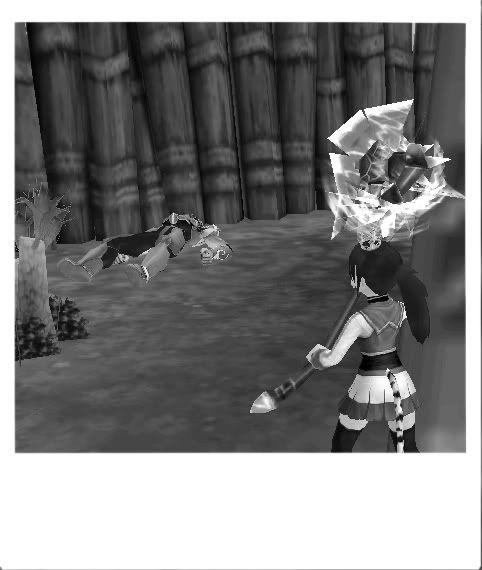 5) Victim and Location (I remember him being silver, not red)
6) Victim and Location (He was larger than the others, lots of broken bridges here)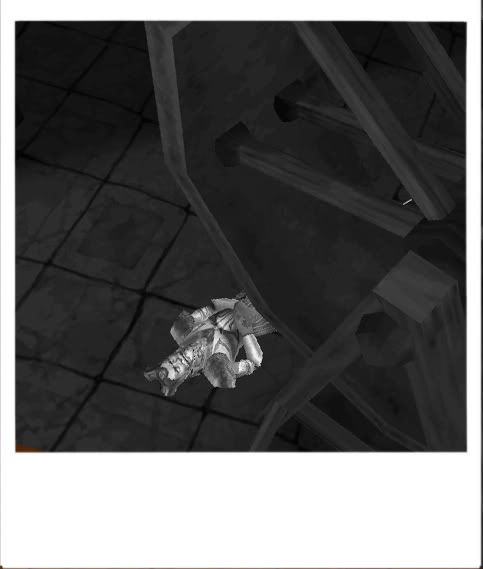 7) Victim and Location (found him in an upstairs room)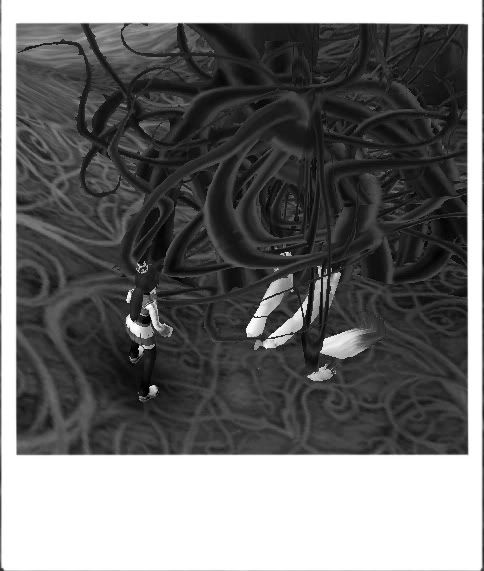 8) Victim and Location (I felt sorry for her, this was what Wishis found)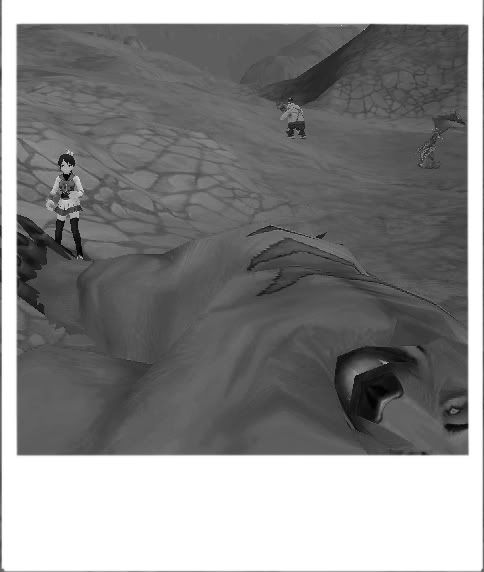 9) Victim and Location (He was massive, but he didn't wear the crown)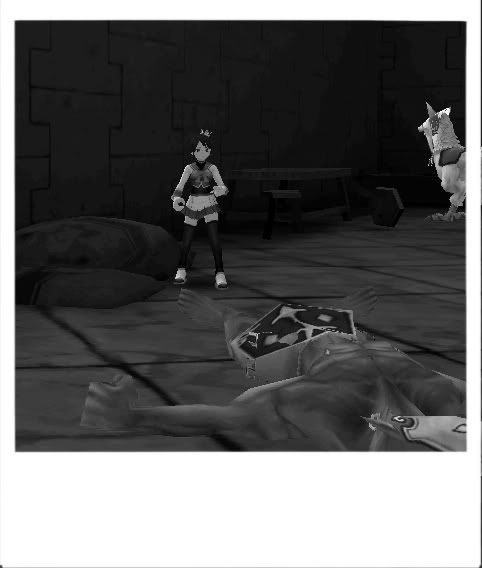 10) Victim and Location (those Archons were awfully noisy)
11) Victim and Location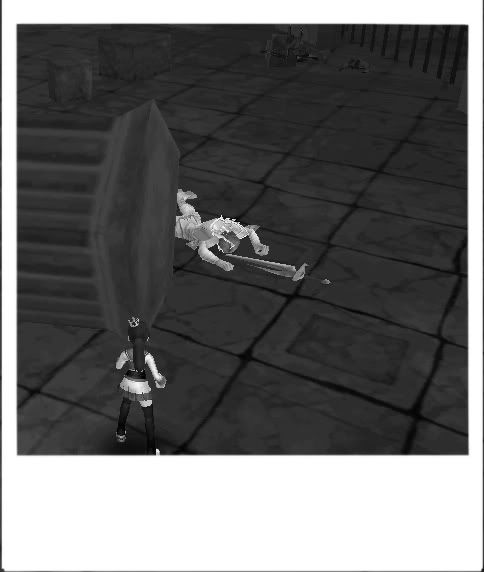 12) Victim and Location (the color white seems familiar here)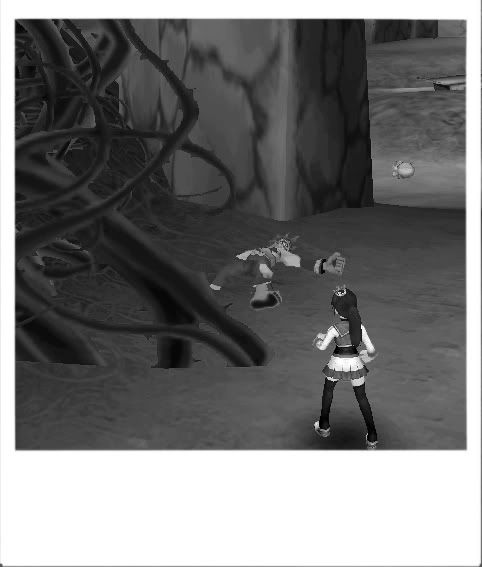 13) Victim and Location (I heard a Werewolf howl nearby)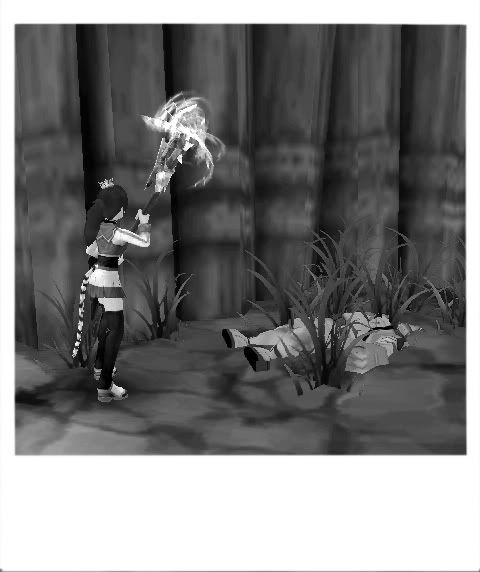 14) Victim and Location (Picture was taken near the base of a hill)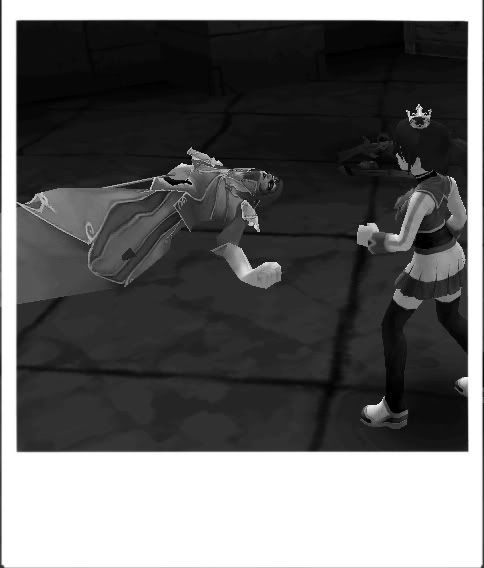 15) Victim and Location (His body was being guarded by Red Stonies)
Questions 16-21: I'm going to be testing your sleuthing abilities here. Remembering back to what you read above, answer the following questions (3 points each, total possible 18 points):
16) Which NPC tasked me with investigating this case?
17) On which map did he suggest I start?
18) What was Wishis doing when she discovered a mutilated body?
19) What is the name of my favorite cafe?
20) What was I drinking when my case file was stolen?
21) What class was the thief that stole my files?
After analyzing my shredded notebook, I recovered the following key words from the interviews I conducted, using these words can you name the killer? (He's an NPC)
Puppets

Question 22 - Name the killer (22 points)
Please answer all 22 questions before submitting them as comments on this thread. Comments will be hidden until I approve them. I will not start approving comments until all the winners have been determined. Comments are uneditable by me and kept in chronological order according to time of submission. Only submit ONE entry per SparkID. Please be sure to include your SparkID with your submission! Multiple entries will disqualify you, so please double and triple check your work before you submit. There is only one correct answer for each question. Event will conclude at 6pm PST today.
Warning: My Blog uses Captcha verification for comments so if you are trying to enter this event via smartphone or any other device that blocks Captcha images, you will not be able to participate.